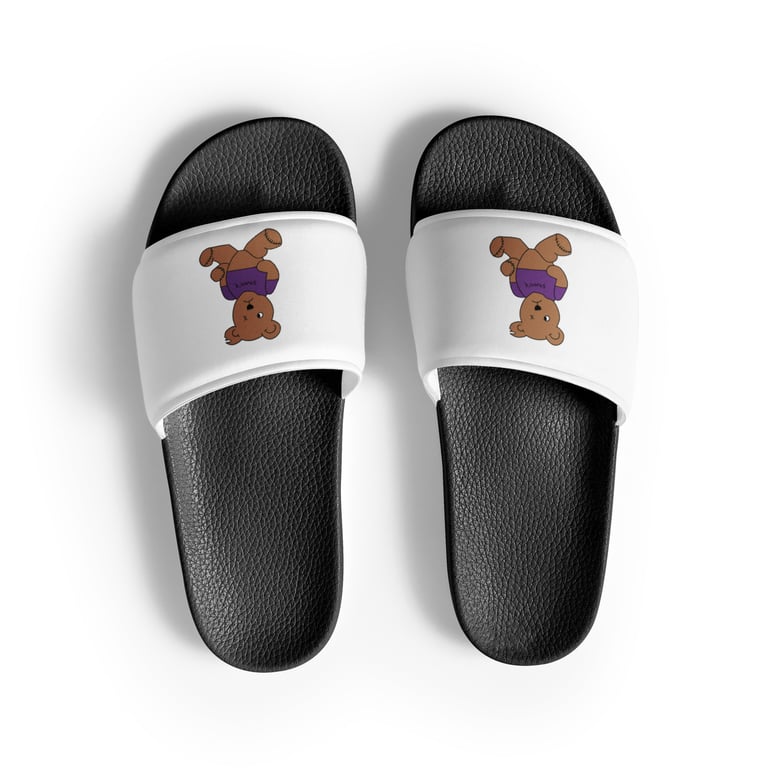 Benny The Bear Men's Slides
What's a day off without comfy, open-toed shoes? Get yourself these men's slides as an addition to your summery outfits. These slides are also excellent for relaxing at home during any season or for a quick run to the store. The cushioned upper strap and textured footbed make these slides perfect for most activities.
• Cushioned faux leather upper strap
• Lightweight polyurethane (PU) outsole
• Contoured, textured footbed
• Spot clean only
• Printed, cut, and handmade
Important: This product is available in the following countries: United States, Canada, Australia, United Kingdom, New Zealand, Japan, Austria, Andorra, Belgium, Bulgaria, Croatia, Czech Republic, Denmark, Estonia, Finland, France, Germany, Greece, Holy See (Vatican City), Hungary, Iceland, Ireland, Italy, Latvia, Lithuania, Liechtenstein, Luxemburg, Malta, Monaco, Netherlands, Norway, Poland, Portugal, San Marino, Slovakia, Slovenia, Switzerland, Spain, Sweden, and Turkey. If your shipping address is outside these countries, choose a different product.
Disclaimer: The shoes will have a glue-like smell when opening the box. The smell will disappear a few days after the shoes are unpacked.